Global Frackdown action: LIVE UPDATES
Published time: October 19, 2013 10:11
Edited time: October 19, 2013 21:20
People demonstrate in streets of Montelimar, southern France, on October 19, 2013, to protest against the exploitation of shale gas and oil. (AFP Photo / Jeff Pachoud)
Saturday, October 19
21:19 GMT: Protesters in Philadelphia, Pennsylvania demand: "Stop fracking in PA."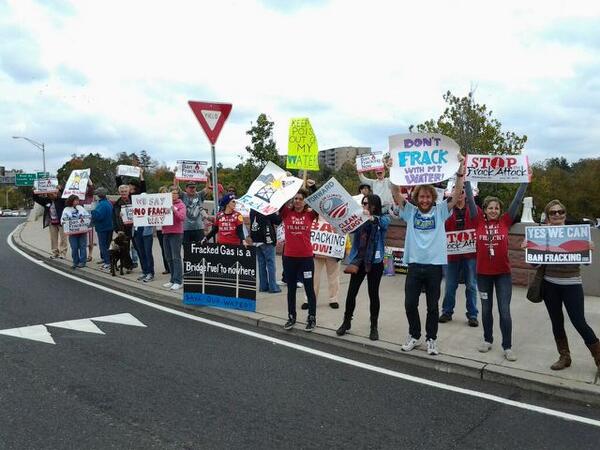 Rallying across the Raritan River to #banfracking @GovChristie #globalfrackdown
21:13 GMT: Demonstrators gather near Raritan River in New Jersey, US to take part in the Global Frackdown action.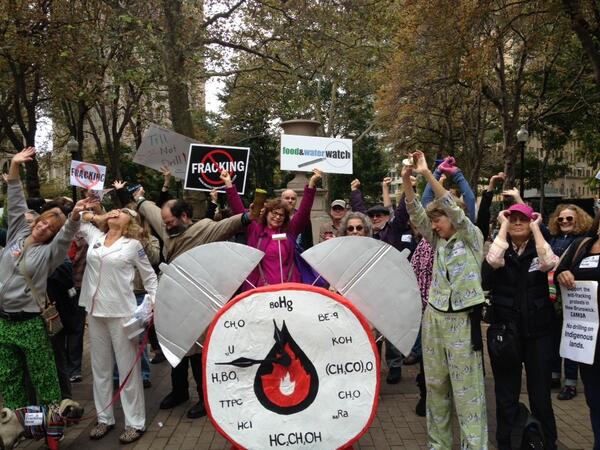 Activists from 26 countries are taking to the streets on Saturday to protest fracking technologies that extract hydrocarbons by pumping pressurized chemicals underground. They say fracking contaminates groundwater and hastens climate change.
21:09 GMT: Activists in the US state of California participate in the march and a bike event to protest against fracking near Ballona Creek.
Walking march & bike group meet over Ballona Creek, potential site for additional toxic discharge. #globalfrackdown
20:52 GMT: Canadians along with the Elsipogtog First Nation gather in Rexton, New Brunswick to demonstrate against fracking.
Five of the protesters reportedly seized a news vehicle and a camera, according to local media.
Earlier on Saturday, protesters blocked Highway 11 near Rexton.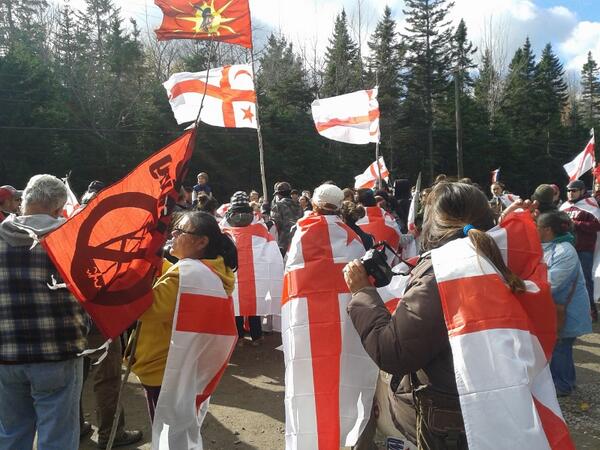 19:41 GMT: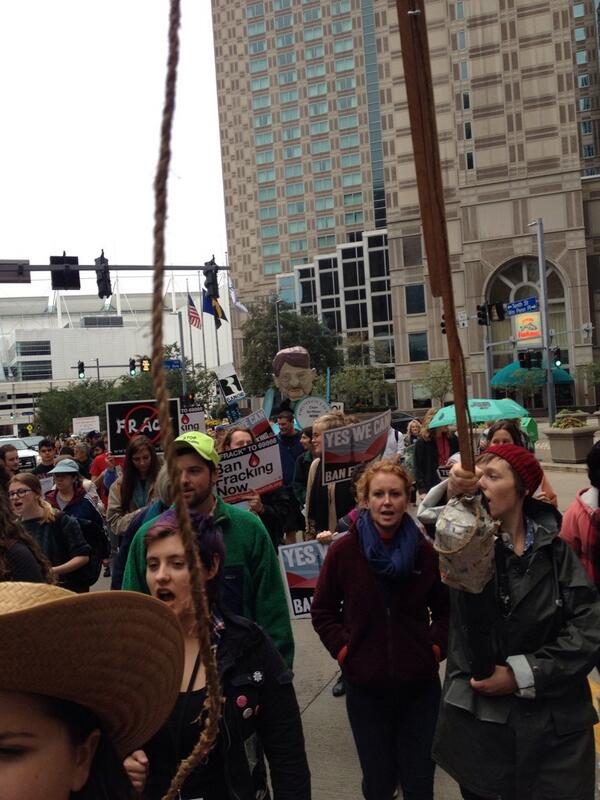 ….
Frackdown Day: Worldwide protest to end shale gas extraction
Published on Oct 19, 2013
Global Frackdown Day is on – Saturday marks a worldwide protest, uniting all activists who want to put an end to shale gas extraction. 'Fracktivists', as they're called, are urging their governments to stand up to the oil and gas lobby. However, in Britain the authorities see things very differently… Prime Minister has become a vigorous advocate of the risky technique, as Laura Smith reports. So why exactly are environmentalists so concerned about this particular form of oil and gas extraction? For more on this RT is joined by Vanessa Vine – she's an anti-fracking campaigner for Britain and Ireland Frack Free group
RT LIVE http://rt.com/on-air
…
Fight against Fracking: Romania villagers resist US energy giant Chevron
Published on Oct 19, 2013
Anti-fracking protesters from all over Romania have been galvanized US energy giant Chevron's plan to start drilling outside the village of Pungetsi. While the energy firm has Bucharest's blessing, people have come together to take a stand against the potential health and environmental risks of hydraulic fracturing in the region.
Global Frackdown action: LIVE UPDATES http://on.rt.com/x8910f
…
Related articles