…………………………………………………………….
Crippled in Syria, Turkey goes for a 'Sunnistan' in Iraq
Published time: 9 Dec, 2015 13:01
Turkey's "incursion" into Iraq is a cold, calculated move. And once again, the name of the game is – what else? – Divide and Rule.
Turkey sent to Iraqi Kurdistan – which is part of the state of Iraq – no less than a 400-strong battalion supported by 25 M-60A3 tanks. Now the Turkish boots on the ground at Bashiqa camp, northeast of Mosul, have reportedly reached a total of around 600.
The short breakdown: this is not a "training camp"– as Ankara is spinning. It's a full-blown, perhaps permanent, military base.
The dodgy deal was struck between the ultra-corrupt Kurdistan Regional Government (KRG) and then-Turkish Foreign Minister Feridun Sinirlioglu in Erbil last month.
Torrents of Turkish spin swear this is only about "training" Peshmergas to fight ISIS/ISIL/Daesh.
Absolute nonsense. The crucial fact is that Ankara is terrified of the "4+1" alliance fighting Islamic State, which unites Iran, Iraqi Shiites and the Syrian Arab Army (SAA), as well as Hezbollah, with Russia.
In Syria, Ankara is virtually paralyzed, after the "stab in the back"downing of the Su-24; the Russian revelations of complicity between Turkey's first family and stolen Syrian oil (Bilal Erdogan, a.k.a. Erdogan 'Mini Me', denies everything); and the Russian Air Force relentless pounding of Turkey's fifth column Turkmen. Not to mention the deployment of S-400s and even a third-generation submarine complete with Kalibr cruise missiles.
So Ankara now switches the attention to Iraq with a "counter-alliance", made up of Turkey; the KRG (which – illegally – sells oil to Turkey); and Sunnis in northern Iraq under the supposed leadership of the sprawling Nuceyfi tribe in Mosul.
This is textbook neo-Ottomanism in action. We should never forget that for the AKP in power in Ankara, northern Syria and northern Iraq are nothing but former Ottoman Empire provinces, an eastward extension of Turkey's Hatay province. 'Sultan' Erdogan's (unstated) wet dream is to annex the whole lot.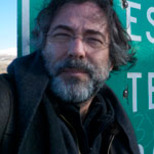 Pepe Escobar is an independent geopolitical analyst. He writes for RT, Sputnik and TomDispatch, and is a frequent contributor to websites and radio and TV shows ranging from the US to East Asia. He is the former roving correspondent for Asia Times Online. Born in Brazil, he's been a foreign correspondent since 1985, and has lived in London, Paris, Milan, Los Angeles, Washington, Bangkok and Hong Kong. Even before 9/11 he specialized in covering the arc from the Middle East to Central and East Asia, with an emphasis on Big Power geopolitics and energy wars. He is the author of "Globalistan" (2007), "Red Zone Blues" (2007), "Obama does Globalistan" (2009) and "Empire of Chaos" (2014), all published by Nimble Books. His latest book is "2030", also by Nimble Books, out in December 2015.