………………………………………………………………………………..
Environmental groups claim Nestlé is breaking federal law by operating on an expired permit to remove millions of gallons of water from a southern California forest despite the state's historic drought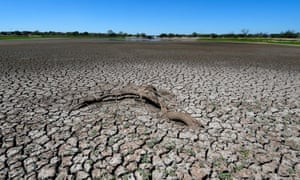 A consortium of environmental advocacy groups filed a lawsuit Tuesday against the US Forest Service, alleging that the federal agency has allowed food and beverage giant Nestlé to illegally pump millions of gallons of water from California's San Bernardino National Forest for decades, despite the current historic drought.
The Story of Stuff Project, along with co-plaintiffs the Center for Biological Diversity and the Courage Campaign Institute, claim that Nestlé is breaking federal law, operating on a permit expired nearly 20 years ago, in 1988, removing between 50m-150m gallons of water each year from a creek in the southern Californian forest to use in its Arrowhead bottled water brand. The organizations are asking the US Forest Service to immediately turn off the water spigot and conduct a permit review, assessing the environmental impact of Nestlé's operations.
"They are taking water from a national forest that desperately needs that water," said Michael O'Heaney, executive director at the Story of Stuff, a group that advocates to clean up consumer culture. "The Forest Service is obligated by law to ensure the natural resources of the forest are protected."
Lisa Belenky, senior attorney at the Center for Biological Diversity, said the Forest Service "has a duty to look at permits and make sure they're current and do an environmental review to make sure it isn't impacting areas of the forest".
But Nestlé says it isn't breaking any laws, and insists that its permit hasn't expired.