……………………………………………………….
'Turkey acts like ISIS ally, should not be EU member'– Czech president
Published time: 10 Dec, 2015 15:31Edited time: 10 Dec, 2015 16:26
Turkey should not become an EU member, said Czech President Milos Zeman, adding that Ankara sometimes behaves like an Islamic State (IS, formerly ISIS/ISIL) ally, even though Turkey is part of NATO.
"I think Turkey is indeed a member of NATO, but sometimes behaves as if it's more an ally of Islamic State. It removes oil from Syria which finances Islamic State," Zeman said, as quoted by Czech newspaper Parlamentni Listy.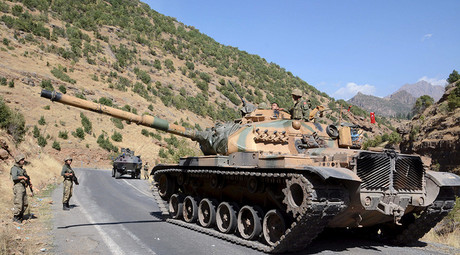 By shooting down Russian jet, Turkey exposed as more than terrorist accomplice
The president's remarks came on Tuesday while addressing voters at the end of a three-day visit to the Czech town of Kadan, North Bohemia, local media reported.
Zeman suggested Turkish policy stems from the principle "the enemy of my enemy is my friend," referring to Turkey's suppression of the Kurds, "who are the only ones who have fought effectively with IS," the newspaper reported.
The president maintained this is the reason why Turkey should be approached with caution and has no reason to be an EU member.
……………………………………………………………………………………….
Published time: 29 Nov, 2015 19:08Edited time: 29 Nov, 2015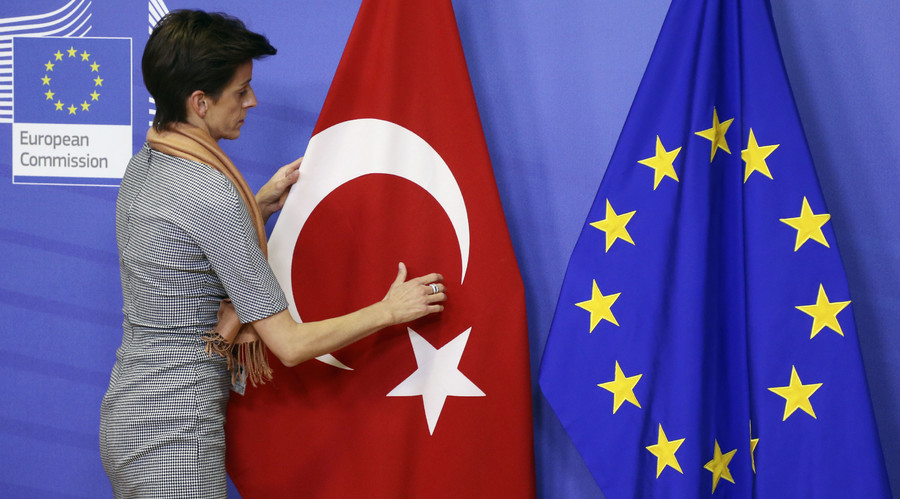 Turkey has signed an agreement with the EU at a summit in Brussels in which the country will help stem the flow of migrants to Europe in return for €3 billion ($3.18bn) of support and the reestablishing of talks on EU accession.
Key points of Turkey-EU refugee deal:
1. The EU agrees to provide "an initial" €3 billion ($3.18bn) over two years for Turkey to better cater for the needs of 2.2 million Syrian refugees in the country.
2. The EU promises to open a new chapter in negotiations regarding Turkey's EU ascension and to bring the country's standards in economic and financial policies up to scratch.
3. The EU pledges to lift visa requirements for Turkish citizens in the Schengen zone by October 2016 once all the requirements set forth in the EU roadmap are met.
The European Union, struggling with the flow of refugees coming from the war-torn Middle East and North Africa, will allocate €3 billion of initial aid to Turkey that will help with managing the crisis by taking in some 1.5 million migrants, Chancellor Merkel has confirmed, Reuters reports. The sum can be adjusted with time depending on circumstances.
Apart from that, the EU has promised to renew talks on Turkey's EU membership that haven't seen much progress since 2005. The new chapter of discussions will open in December while further chapters are expected to come in the first three months of 2016.
"We agreed that [Turkey's] accession process needs to be re-energized," European Council President Donald Tusk told a news conference after the summit, Reuters reported.