…………………………………………………………………………….
Ebola nurse Pauline Cafferkey critically ill in deterioration that shocks experts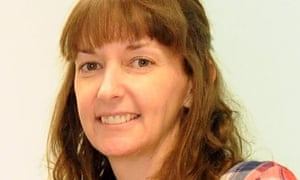 Pauline Cafferkey, the nurse who suffered complications from the Ebola infection she contracted while volunteering in west Africa, is now critically ill, the Royal Free hospital in London has said.
The announcement shocked medical experts. While it is recognised that the virus can linger in parts of the body after a patient has recovered, it has never before been known to trigger potentially lethal disease months after the initial illness.
Jonathan Ball, a professor of molecular virology at the University of Nottingham, said it was "frankly staggering". He said: "I am not aware from the scientific literature of a case where Ebola has been associated with what we can only assume as life-threatening complications after someone has initially recovered, and certainly not so many months after."
Cafferkey was flown from Glasgow, where she lives, to London for specialised care in the tented isolation facility at the Royal Free after she fell ill last week. She spent nearly a month in the facility in January. Her family said the local medical staff had been slow to realise her illness was triggered by the infection she had successfully fought last year.
The hospital said on Wednesday afternoon that her condition had deteriorated and that she was critically ill. It has not released further details of her illness.
"We are sad to announce that Pauline Cafferkey's condition has deteriorated and she is now critically ill. Pauline is being treated for Ebola in the high-level isolation unit at the Royal Free hospital," a statement said.